FOR THE BEST RETURN ON INVESTMENT YOU NEED THE RIGHT PROPERTY MANAGER

The ongoing management of your property is crucial to getting a great return on your investment. Get it right, and property investing can be a dream,

but get it wrong, and it can quickly turn into a nightmare.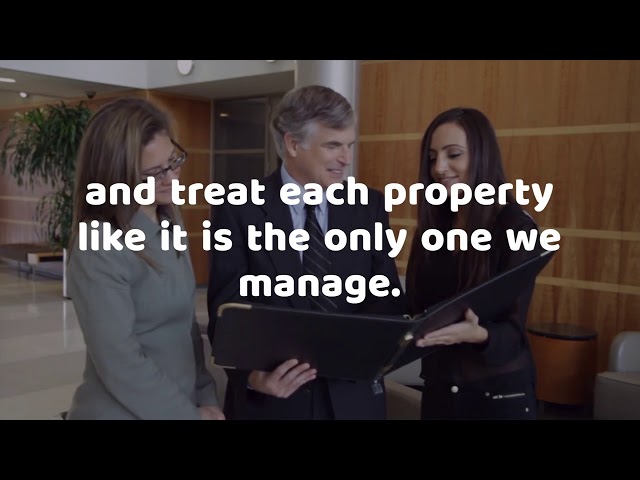 Click Here to Add a Title
You've no doubt heard of, or perhaps even experienced property managers who didn't properly screen tenants, follow up on maintenance requests, perform regular inspections, notify owners of a tenant leaving or refunding the deposit before checking the property leaving the owner with the damage bill.

While these unfortunate events do happen to landlords, the good news is that it doesn't need to happen to you. We know how important the right property manager is to your investment; having someone proactive and experienced looking after your property, building a trusted relationship with your tenants, keeping you informed and dealing swiftly with any issues that arise is essential & saves you time, money and headaches.
DON'T TAKE OUR WORD FOR IT...
Click this text to start editing. This block is great for showcasing a particular feature or aspect of your business. It could be a signature product, an image of your entire staff, an image or your physical location, etc. Double click the image to customize it.
"This company is very awesome. Kara is by far one of the best property managers I have ever worked with. She is very responsive and reliable. I highly recommend this company to manage your real estate portfolio!"
Property in Capitol Heights
"The staff at Platinum Dwellings pay attention to details and ensure that you receive all information to be a successful landlord. Kara Davis, Director of Operations was very professional and knowledgeable about the process and guided me every step of the way with no hesitation"
"I tried to self-manage but ran into a number of issues and decided self management was not for me. All of the staff that I have interacted with is pleasant and resourceful."
Several Properties in DC/MD
PLATINUM DWELLINGS - PROPERTY MANAGEMENT REINVENTED
Click this text to start editing. This block is a basic combination of a title and a paragraph. Use it to welcome visitors to your website, or explain a product or service without using an image. Try keeping the paragraph short and breaking off the text-only areas of your page to keep your website interesting to visitors.
A Smarter Way to Rent Your Property
Platinum Dwellings
DC Office:
700 Pennsylvania Avenue, SE - 2nd Floor
Washington, DC 20003
202-655-4050
_____________________________________________
MD Office:
145 W Ostend St Suite 600
Baltimore, MD 21230
301-842-7395
/